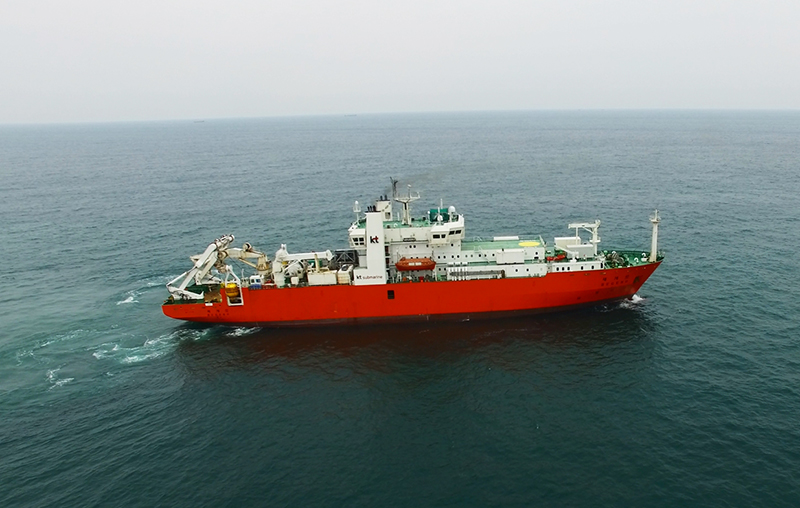 Photograph) LS Marine Solution submarine optical cable layer 'Segyero'


■ Secured fixed sales of 13 billion won for next five years
■ Building trust with major communication carriers in various countries based on 30-year history


LS Marine Solution announced on September 8 that the company has been selected as the submarine optical cable maintenance provider for the Asia-Pacific region.

As a result, the company has secured fixed annual sales of 13 billion. This is approximately equivalent to 30% of the previous year's sales (approx. 42.8 billion won).

The maintenance targets will be 19 submarine cable systems across the Asia-Pacific region, which stretch across approximately 85,000 km. The contract period will be five years from 2025 until 2029.

There are over 230 submarine cable systems connecting 200 countries worldwide. The major communication carriers in various countries sign regional agreements in Asia-Pacific, North America, the Atlantic, etc., to perform maintenance.

In the Asia-Pacific region, KT (Korea), AT&T (USA), KDDI (Japan), China Telecom (China), and other carriers have formed a consortium to select maintenance service providers through competitive bidding for contracts over five years.

LS Marine Solution has entered the Asia-Pacific submarine cable maintenance market, previously monopolized by a Japanese vessel operator, and has been jointly participating since 1997.

LS Marine Solution CEO Seung-yong Lee stated, "Through our 30 years of history, we have built trust with the major communication carriers in various countries." He added, "With the increase in submarine optical cable construction due to increased demand for Internet and cloud, we think that we will have more business opportunities in the future."

LS Marine Solution has concluded an agreement to lay and embed cables for the 'Jeju Triple-connection Submarine Cable Project,' and recently received an order for a Bigeumdo Island project as the company continues to accelerate business expansion. In addition, the company invested approximately 9.1 billion won to upgrade its cable laying and embedding equipment, and reviewed the potential of securing additional vessels as it continues to increase its investments for further expansion.